Archives:

Avinors UA-informasjon

Nettsiden inneholder lenker til forskrifter og regelverk hos NSM, Lovdata og Datatilsynet.
Det er også en oversikt over alle Avinor sine lufthavner og lett tilgang til lokale regler og kart påtegnet 5 km-sirkelen.
Archives:

IFALPA Legal Committee meeting: RPAS Legal Issues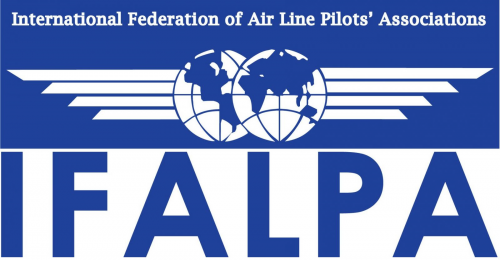 Klipp fra referatet fra komitéens nylige møte i Montreal – med synspunkter rundt UA (RPAS):
9.3 Clarification of the difference between drone and RPAs was provided.
The first one (drone), refers to the aircraft (vehicle), but RPAs refers not
only to the vehicle or aircraft but also to the remote system to operate
the drone.
9.4 About the integration of these pilots into the membership of Member
Associations, Norway just added a category of membership and ALPA US
is thinking of doing so eventually, once rules changes made. Spain is just
about to get new RPAS legislation (consultation draft stage) and would
like to amalgamate or add drone pilots to SEPLA.
Australia (AFAP) has thought of the idea too, and relations with drone
pilots (through ACUO – Australian Certified UAV Operators association)
is strong and growing.
9.5 Review of the new regulation in the US for drones under 55#. It was also discussed the
pressure to allow larger drones in the class A airspace and the research
ongoing to have unmanned aircraft in airline operations in NASA and the
US Air Force. This is a hot area of the law in US and the qualifications of
the people operating is being developed. ALPA's position is that, if the
operation is one that is replacing a manned operation, then the
qualifications must be those of the pilot that did the operation.
Archives:

Frykter amatørbruk av UA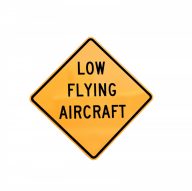 Totalt sett tror vi dobbelt så mange kunder vil plukke opp en drone i en av våre butikker i år i forhold til i fjor, sier Jon Dahle, salgssjef i data- og fotoprodukter ved Elkjøp Norge.
«– Vi er bekymret for utviklingen med at flere skaffer seg droner fordi det blir flere risikodrivende elementer å ta hensyn til i luftområdet vi opererer i»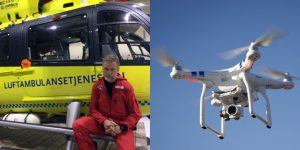 ​
Archives:

Luftfartstilsynets dronekurs for RO2 og RO3
RPAS (Remotely Piloted Aircraft Systems)
Luftfartstilsynet har lagt ut nettkurset for RPAS (drone) operatører som skal operere i kategoriene RO2 og RO3. Operative ledere, fartøysjefer og piloter må bestå eksamen. Kurset er uttømmende for å bestå eksamen, samtidig er den enkelte operatør ansvarlig
for å ha nødvendig kompetanse for sikker drift.